Okay, I know this isn't really weaving-related, and I haven't finished the story from last time. Soon. Promise.
The problem is that I don't weave every day. Most Sundays, Mondays, Tuesdays, and Fridays, I don't go anywhere near my loom for various reasons. (I
do
have a Day Job, ya know.) So what is there to say? "I worked today", "Oooh, I wove 2 more inches!" Yeah, thrilling stuff.
So I'm branching out a bit. Hence the title.
https://www.etsy.com/listing/128096821/unakite-earrings-beaded-earrings-stone?ref=af_circ_favitem&atr_uid=17369407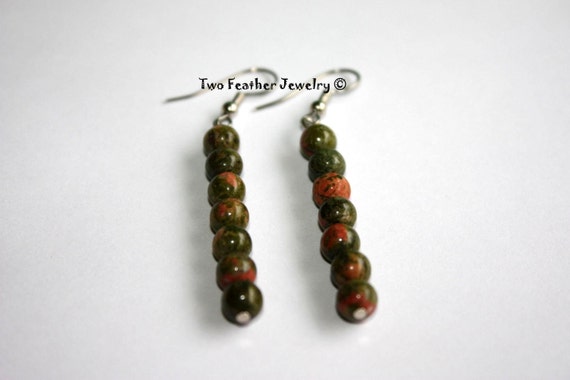 Are they not gorgeous? I love the colors and the simplicity of the beads.